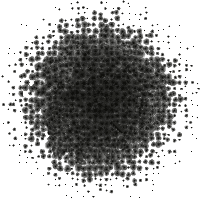 | | |
| --- | --- |
| contact, for you to decode: | interface AT elektronengehirn DOT de |
| | concerts and press: booking AT tmkm DOT dk |
news:
new Elektronengehirn album Ø
The new album Ø is out. It contains 12 pieces composed between 2002 and 2017. The individual tracks come with additional information (viewable on Bandcamp) about background and how they are done.
The last proper album release is more than 16 years old now and Elektronengehirn was more a live project in that time, experimenting with new approaches to perform complex compositions between prepared material and live expression, using uncommon controllers like data glove or windcontroller.



Elektronengehirn is registered trademark of Malte Steiner